Slave Form
Basic Information
Full Name:
Syclos
Nickname:
Syclos, Boy, Top
Name on Identification:
Syclos
Age:
20
Gender:
Male
Species:
Spider
Sub Species/Breed:
Maratus Personatus
Physical Appearance
Body Type:
Ectomorph - Slender, Androgynous, Waifish build.
Physical Details:
Deep black eyes, no hair whatsoever, a vivid blue 'mask' around the eyes. Slender. Androgynous.
BUILD REFERENCE
Physical Markings:
Blue mask around the eyes.
Physical Drawbacks:
Light, diminutive.
Current Infliction(s):
None
Physical Defenses:
Venomous, Urticating hairs on some spidery limbs.
Appealing Attributes:
Curvacious, cocky, confident, respectful, lewd. "Well-Equipped"
Clothing:
A delightfully revealing, suggestive red sarong with tassles -
https://media.missguided.com/s/missguid ... ain--1x%24
Other Items:
Brass cockring, Brass Anklets, Brass Bracelets.
Behavior
Feral or Cultured:
Cultured - Raised in the Circus around freaks!
Phobias:
Being separated from his twin. <3 (Like, it's not just a fear. It's a full on PHOBIA.)
Disorders:
Astraphobia - Fear of thunder / lightning.
Monophobia – The fear of being alone. Even while eating and/or sleeping.
Autophobia – The fear of abandonment and being abandoned by someone.
Ombrophobia - Fear of Rain Phobia.
How do they present themselves:
As an inseperable, sexy, freaky pair.
Feelings towards being owned / rented:
Acceptant, and comfortable - As long as they're together, all is well.
Overall Attitude:
Well-behaved, friendly, good-natured. Freaky!
Quirks:Addicted
to his twin - sexually, and otherwise.
Hobbies / Interests:
Contortion, Dance, Music, Sex, Games of all kinds. Pyrgos. Modelling.
High or Low Maintenance:
Very low - When together with Pyrgos.
Very high - When separated from Pyrgos.
Diet / Allergies:
Diet is
extremely
broad. One of the punishments in the circus was to be rationed onto awful food.
The rewards were the opposite - being given large ammounts of proper, well-prepared food.
Abilities
Language(s) Spoken:
Common,
French,
Spooder.
Can they Read / Write:
Cannot write at all - but capable of slow, deliberate reading.
No formal education.
Can your character produce magic:
Just an uncanny sense of where Pyrgos is.
Talents / Skills:
EXTREMELY flexible.
Elegant in motion - able to perform sexual dances, artful dances, and deft with hands, legs, and body.
Dexterous in the extreme.
Training:
Skilled in song, Cleaning, Cooking,Circus dancing, contortion, some acrobatics and aerobics, sexually experienced and mature.
Other
Current Owner:
None
Previous Owners:
The Syncetti Brother's Circus and Freakshow, Nazil
Previous Usage(s):
Circus Performer and Adult Entertainment
Previous status:
Owned - Slave
For Rent or to Own:
Rent Only until further discussed in private!
Cost:
Rental - Together (18 Gold)
Rental - One twin unavailable (15 Gold)
OOC Info/Notes
Availability:
Very regular - Reachable OOC if you ask Pyrgos too.
What are you looking for in a slave / slaver Roleplay:
Character development, plot, fun, lewds, anything!
Roleplay with us!
What are your allowances for your character:
Anything short of death.
Long Term/Short Term:
Long Term preferred, Short term welcome too!
General Information
Character Description:
The embodiment of supple curve and slender frame - with smooth skin and warm smolder, the spider is undeniably eye-catching. Playful and an absolute sweetheart. From the center of the circus, to the center of the cage, along with his twin Pyrgos he was quick and nimble all the way. With smooth black chitins, and shocks of bright colour the peacock spider and his brother make a wonderful matching pair. Waifish figure is lacking any hair atop its head, and slender form gives no hint as to gender, even his angelic face leaves no hint 'nor trace. And with an alluring smirk, his pretty, ambiguous looks are sure to thrill! (URL: [Bought as a matching pair only.]) EAT (URL: Rented as a pair when possible.) FSH (URL:
https://edge.alluremedia.com.au/uploads ... g%22%3E%3E
) [Colour Reference]
Website:Images: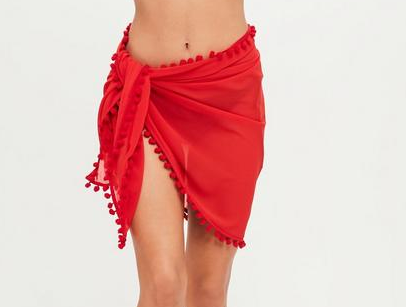 Contact Details:
Notes: